STEWARDSHIP
A clear vision for the responsible stewardship of our natural resources shapes much of who we are and what we do. This responsibility is born out through careful planning and implementation of thoughtful and inspired designs; creating structures that are authentic, durable, efficient and result in an improved quality of life for their inhabitants.
RELATIONSHIPS
Relationships are at the center of our stewardship responsibilities, not only with our clients but also with our employees, design teams, vendors, and subcontractors. We strive for a collaborative building experience that is fun, educational, rewarding and culminates in the delivery of a structure that exceeds our clients' expectations. Our focus on building and maintaining positive relationships guides our decision making process and leads to transparency and mutual trust uncommon in our industry.
DESIGN
We greatly appreciate the value that thoughtful design brings to a project and admire professional architects and designers that are able to blend an inspired design with our same sense of stewardship and focus on positive relationships. In our view, good design isn't limited to a certain architectural style or taste or creative and novel use of materials and finishes (although those can certainly play a part). Good design is purposeful. It questions why we build the way we build and looks for opportunities to do every little detail just a little bit more efficiently, seamlessly, or creatively. Good design, as it relates to building, rewards its audience with spaces that efficiently enable specific uses while also inspiring creativity, thoughtfulness, and a sense of well-being and place.
SRD Builder is a full service general contracting firm specializing in a holistic approach to construction that considers land use/conservation strategies, current market values and trends, as well as income generating components and structures. We believe that a successful project starts with thorough planning and decision-making that is guided by relevant and accurate information. Our broad experiences in the construction and real estate industries, commitment to continuing education, and passion for integrative design philosophies enable us to manage a wide range of complex and unique projects throughout Austin and the Hill Country.
Project Management | Planning | Real Estate Sales
Drawn to nature through his family's farming heritage, Eddie was imparted with a deep sense of connection and stewardship of the natural world.
Experience in outdoor education cultivated this sense of stewardship while developing his natural skills in leadership and planning.
Since beginning his career he was drawn to buildings, communities and methods that improved the relationship of people, nature, and the built environment.
Eddie's experience spans over 15 years and encompasses specialties in business management, construction operations, green building, development planning, conservation and is a licensed Real Estate Salesperson in the State of Texas.
Construction Operations | Estimating
Influenced at an early age by his architect father's keen eye, Jonathan has been building things ever since discovering Lego's. His 17 years experience in general contracting ranges from historically significant renovations to commercial shell buildings to high performance luxury homes.
Drawn to refining the processes and methods required to achieve consistently better results, Jonathan loves sharing the intricacies of the build process with his clients and creating an experience that is both collaborative and rewarding.
Jonathan and his wife and children are exploring the art of suburban homesteading and creating a lifestyle that blurs the boundaries between work and home life.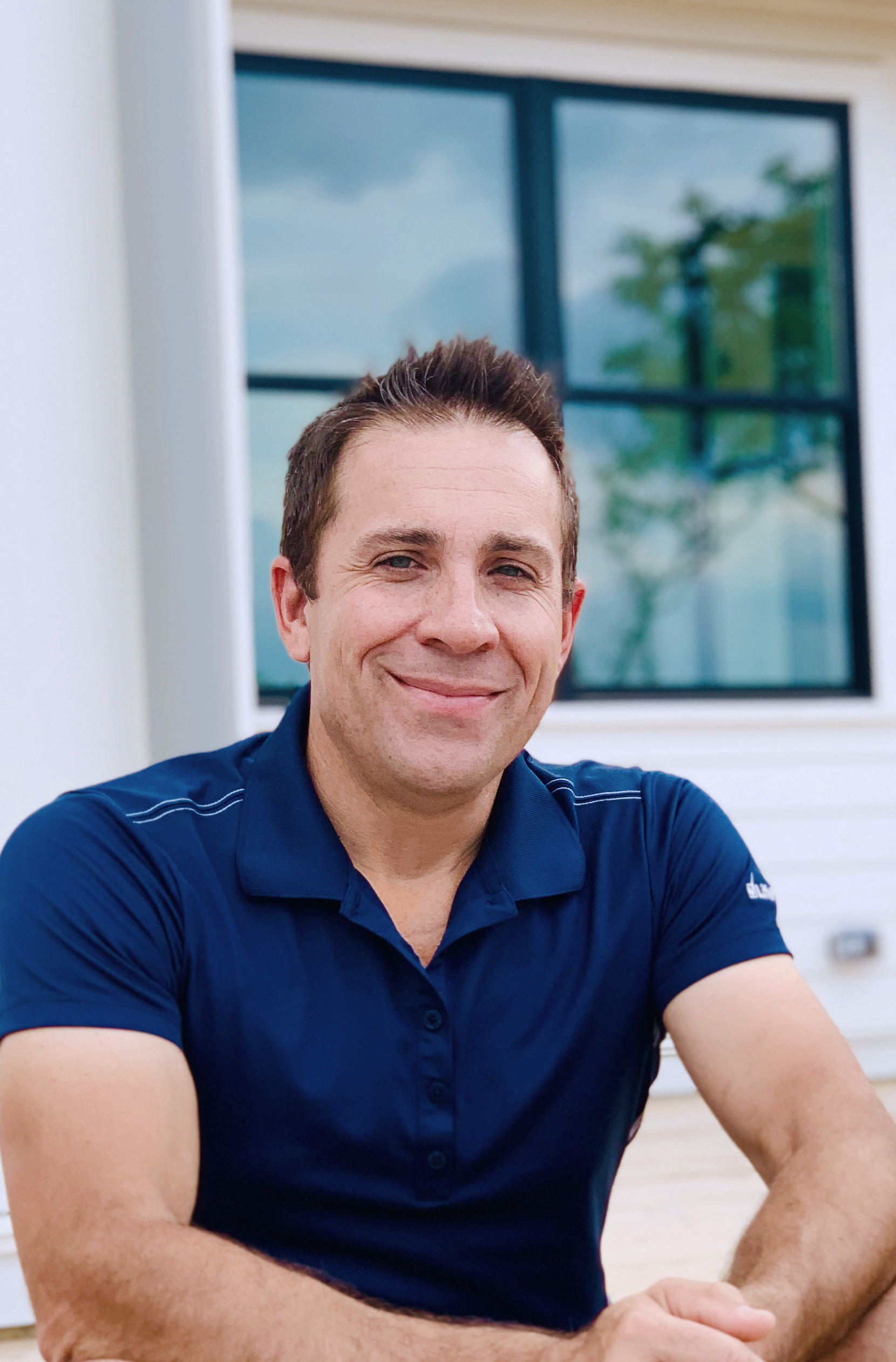 Financial Management | Construction Operations
Guided by a natural affinity for order and curiosity for industry, Scott has served clients from a wide variety of business lines in the CPA, financial audit and business process consulting space. An outgrowth of this background led to the IT security and software arenas where he further developed his analytical, sales and client service skills.
Attracted to real estate many years ago, Scott has gradually developed real estate investment and property renovation businesses, thoroughly enjoying the creation of tangible value to partners. Professionally, Scott finds fulfillment in developing and maintaining efficient processes that support business growth, leveraging key experiences and relationships that span 25 years. Beyond work, Scott's hobbies include guitar, woodworking and volleyball. But most of all, Scott adores spending simple time exploring the outdoors with his wife and four children, relaxing and dining with good friends.
New Construction | Remodel | Development | Green Building | Renewable Energy
Rainwater Harvesting | Conservation | Home Gardening and Mini-Farm Systems | Native & Adapted Landscaping
Strong Roots Development is the sister company of SRD Builder and the operational entity entrusted with acquisitions, strategic partnerships, holistic land planning, and sustainable development operations.